My name is Mariam Eid and I am a Registered Dietitian Nutritionist (RD) & Licensed Dietitian (LD).
I am a Muslim, Lebanese American from Austin, Texas. Since childhood, I have always been fascinated by the marriage between food and health. In my free time, you'll find me playing with my adorable niece and two precious nephews or enjoying a Turkish drama.
my experience with prediabetes
My journey to dietetics did not come easily. Like many other children of immigrants, my childhood nutrition advice was ciphered from WhatsApp groups. Suffice it to say, I personally experienced social media-based myths about nutrition pervading the Arab and Muslim communities. I grew up in an environment where the biggest compliment you could receive from someone was related to "looking thinner." I craved that compliment, which came at the expense of my hair, skin, and hormonal health. I unknowingly became a victim of diet culture and damaged my relationship with food and my body.
As a teenager, I  sincerely believed I was doing everything right, yet to my surprise, I was diagnosed with borderline prediabetes. I felt overwhelmed, confused, anxious, and terrified because I have a strong family history of diabetes. It felt like I lived through my health struggles on incognito mode; that is truly the point in my life where I wish I had a dietitian's guidance.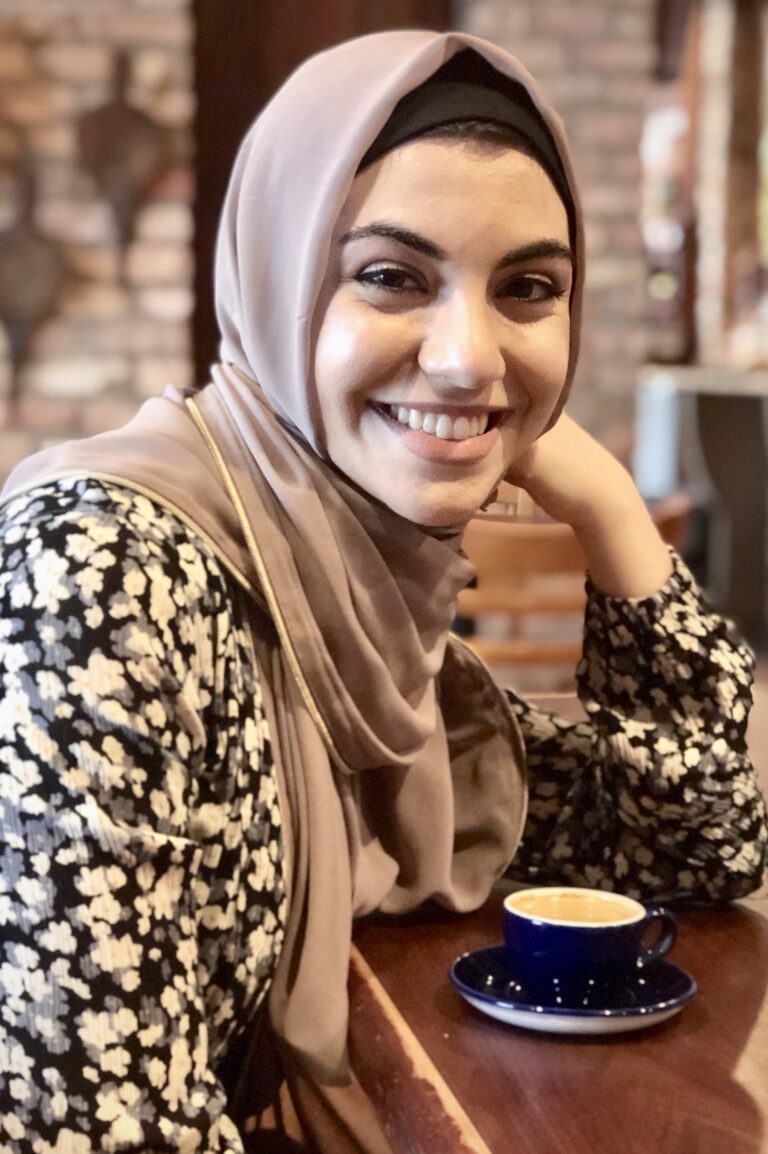 Since there's a shortage in Arab-American dietitians, I only ever first  came across the term "dietitian" in 10th grade. I was volunteering at my local Children's hospital and was introduced to the world of dietetics. As my pique in my interest in nutrition blessed, I began to mend my relationship with food, and redshift my thoughts around health. In August of 2020, I graduated from the University of Texas at Austin (UT) with high honors, completed my internship at UT's Coordinated Program in Dietetics, and became a Registered Dietitian (RD) and Licensed Dietitian (LD). Go Longhorns! 🤘
My professional experience
In March 2021, I joined HEB Nutrition Services in the retail dietetics sector, where I provided patient-centered, personalized, and compassionate care to Texas residents. I mainly counseled patients with prediabetes and type 2 diabetes and those with a history of eating disorders or active disordered eating practices. In addition, I completed the course, "Eating Disorders for Registered Dietitians" to support my patients affected by eating disorders or disordered eating and facilitate their path to rediscovering peace with food and their bodies.
In counseling patients from all walks of life, I quickly recognized that I exuded the most vocal and physical excitement when discussing blood sugar balance in a diet-free manner. I found my passion in helping those who experienced similar struggles I faced as a teenager. Therefore, I vowed to increase access to compassionate, gentle nutrition resources to teens and young adults with prediabetes. I strive to help you enhance your understanding of prediabetes in a feel-good manner such that you're able to build the knowledge and skillset required to reverse prediabetes in a way while nurturing your relationship with food.
High cholesterol & Prediabetes
hormonal health & Prediabetes
celiac disease & prediabetes